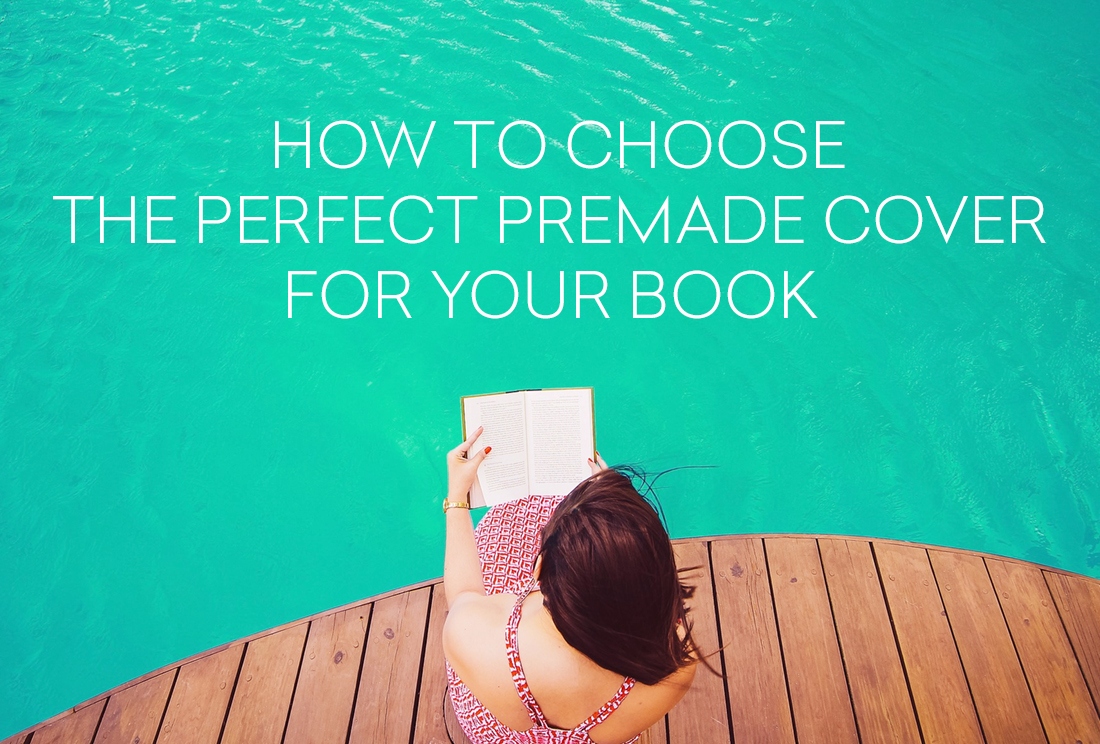 15 Sep

How to choose the perfect premade cover for your book

Before you decide to buy a premade cover design for your book, make sure you read our tips to finding the best suited cover art for your project.
There are a few very important aspects you need to consider when choosing a design that will represent you book.
Recognizing good vs. bad design
First off, it's crucial to be able to distinguish between good and bad design. Essentially, good design is noticeable by the attention the designer has paid to all the details of the composition – crisp photography, careful image editing, correct color combinations and proper use of fonts. The overall design should inspire unity and simplicity.
Stay away from cover designs that exhibit signs of careless and hasty work, such as obviously pasted together images that don't compliment each other in terms of color or quality, rough cut-outs and kitschy color combinations. Another trait of amateurishly designed cover art is the use of garish, unsuitable or otherwise completely unintelligible fonts. You should be able to read at least part of the title from viewing the cover at the typical Amazon-size thumbnail.
Investing in a quality premade cover
Simply put, a quality cover design equals quality book content for anyone that is considering reading your book. Since the first contact your audience makes with your writing is via the book cover, choosing a ready-made cover created by a professional designer is a smart choice. It's actually the second best choice to hiring an expert book cover designer.
Copyright safe cover art
Cheap premade cover designs, besides being unattractive and decreasing your sales, can also hide a more serious legal problem – that of copyright infringement. When choosing a ready-made cover make sure the designer holds the copyright to the images used in the composition or otherwise the images are in the public domain and free for commercial use.
"General" design or "story oriented"
If you can't find a premade cover art that features at least an element that fits the story inside the book, then your best choice is to go with a general design. Kingwood Creations offers a nice collection of ready-made cover designs that would fit all kinds of genres. These covers are usually based on beautiful typography and a single, central design element.
Revisions and changes
Before you buy a cover design, ask your designer if and how much they are willing to change the existing design. Don't forget to do this especially if you are going to request time-consuming or difficult changes (changing the characteristics of the model on the cover, inserting new elements etc.).
Publishing and marketing
Plan ahead if you want to publish as both paperback and ebook (or in any additional format) and let the designer of the premade cover know exactly the type of book formats you need. Take into account that each format will cost extra since there are more hours of work involved in finishing the project. Ask your designer if they can provide any promotional materials such as 3D renders of your book. These are very helpful in promotion, especially via social media.
Design uniqueness and future purchase availability
One of the most important aspects of purchasing a ready-made cover art is to have the guarantee of design uniqueness from your designer as well as a guarantee that they won't sell it again to somebody else.
Now that you know a little bit more about how to choose the best ready-made cover for your book, why not take a look over our gallery. If you find a cover that piques your interest, let us know!